Farmers in Moroto Municipality are counting losses after their goats died as a result of consuming crude waragi.
About seven goats died in Kakoliye seasonal river in Moroto Municipality where police had poured the intercepted enguli gin.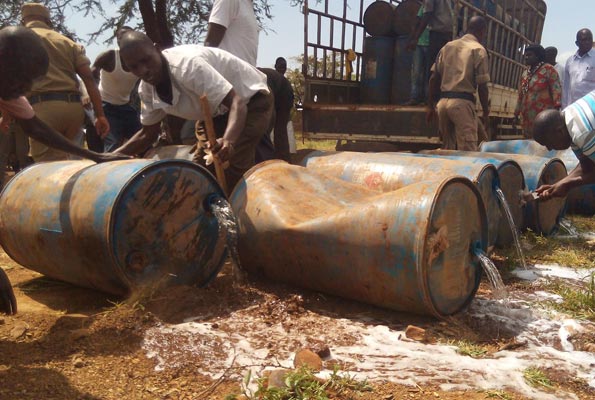 Residents said the police had poured the waragi in the seasonal Kakoliye River where goats always go to drink water after grazing.
Jessica Nachap one of the farmers who lost two goats said more than 30 goats and many remained drunk.
The LC1 secretary of Kakoliye ward in Moroto Municipality Paul Lomongin confirmed the development and appealed to the police to avoid discharging toxic substances in the river.