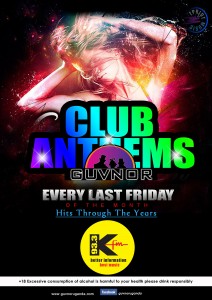 It's paaaaaarty time. The KFM Night is on at Guvnor on the 22nd February!
This is just the beginning; the K-Night will be on very last Friday of the Month.
We would want to share this hot night of fun and entertainment with you!
To win a ticket here on Facebook, describe your favorite show on KFM and tell us why!
We have 4 tickets to offer you every single working day till D-Day!
Let the Party begin!!!