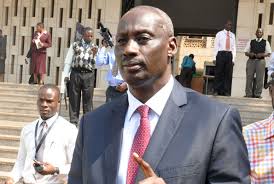 At least 14 million Ugandans have been registered under the national Identification Card exercise.
Internal Affairs minister, Gen. Aronda Nyakairima, while speaking at the launch of the 2nd phase of the exercise today, says the exercise has met about 70% of its objective, with about 3 million people yet to be registered.
Aronda says by September, issuance of the national IDs will kick off in September; however those who have not registered will be catered for from 12th August to 27th February 2015 at the sub county level.
He has also issued a stern warning to cult movements for blocking communities from registering, saying the police has been notified to deal with them according to the law.