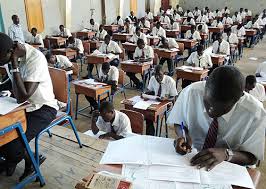 The Uganda National Examinations Board (UNEB) is today expected to conduct briefing of Senior Four candidates.
This is in preparation for the final exams that are scheduled to begin on Monday next week.
The briefing is expected to start at 2: pm and will be conducted by area supervisors and the head teachers of the respective schools.
According to deputy UNEB secretary Dan Odong, briefing presents a platform for school authorities to warn their students against malpractice.
Writing of exams starts on Monday, with Geography Paper one in the morning and Geography Paper two in the afternoon.
The exams will end on Monday November 18 with Technical Drawing.
Candidature for UCE has increased this year, with the number shooting up to over 309,000, up from 288,000 in 2013.