The pre-hearing of a presidential election filed by former premier Amama Mbabazi begins today at the Supreme Court in Kololo.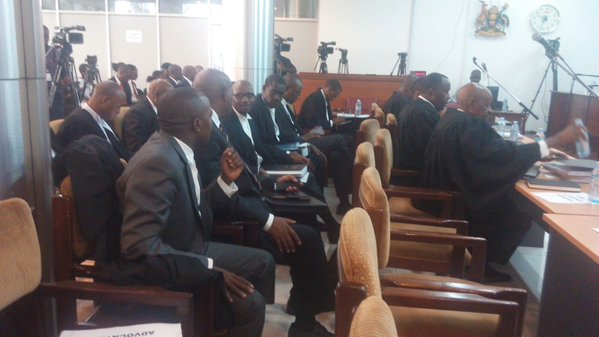 Last week lawyers led by SeverinoTwinobusigye filed a petition before the Supreme Court to challenge the February 18th presidential election results.
In the petition Mbabazi says there was bribery of voters through- out the campaigns and during voting time.
He says the late delivery of voting materials also affected the whole process since many people did not vote.
However, yesterday President Museveni responded to the election petition, saying he was validly elected for his fifth term in office in accordance with all the electoral laws.
He thus prayed to the Supreme Court to dismiss Mbabazi's petition with costs to him, saying no offenses attributed to him by the petitioner were committed by him personally or with his knowledge and consent.