The Supreme Court has gone into a 30 minute recess to give petitioner Amama Mbabazi and respondents Yoweri Museveni, Attorney General and Electoral Commission legal teams time to consult on an amendment of the petition.
This is after Deputy Attorney General, Mwesigwa Rukutana told court, that they received an amended copy of the petition only 30 minutes before the pre –hearing session begun.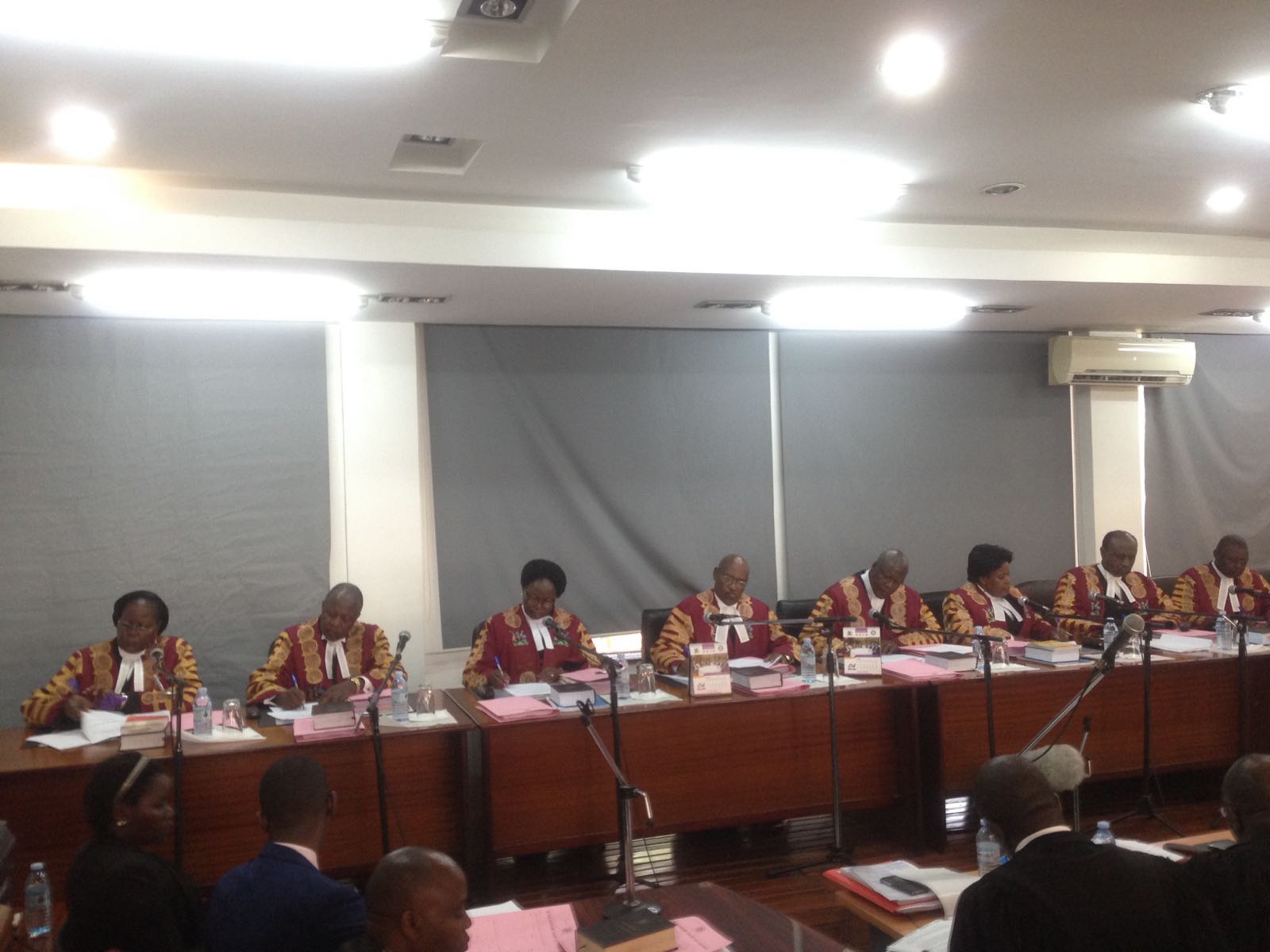 Rukutana said this fundamentally departs from the original petition.
Didaa Nkurunziza and Enos Tumusiime who are representing Museveni and EC respectively too said they had not read the petition as amended.
Mbabazi's lead lawyer Mohammed Mbabazi has raised an argument that the right to be heard and a fair trial would be violated if the court did not consider the amended petition fell on deaf ears.
The Civil Procedure rules allow parties in a suit to amend their pleadings at any stage of the hearing.
The nine justices of the court will use the adjournment to peruse through the new petition.
The petition challenging president Yoweri Museveni's re election was filed by former premier Amama Mbabazi last week.