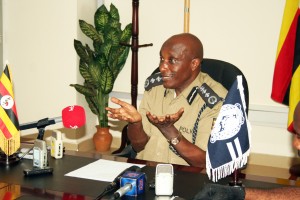 The police flying squad has rescued a three year old child from kidnappers.
The child was rescued from two kidnappers in Kasangati in Wakiso district who reportedly wanted to extort Shs 100 million from the parents.
Addressing a news conference this morning, the Inspector General of Police Gen. Kale Kayihura said the suspects had held the child captive for three days.
He says they two were tracked by police using mobile phones.
Kayihura adds that the two is to be charged with child kidnap.