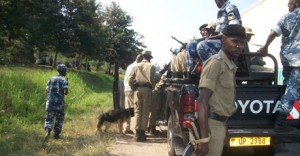 Identification of bodies of the people killed in the Bundibugyo clashes has started. The burial of the police officers killed by the attackers is also set for today.
Meanwhile, the police working with the army in Kasese have so far arrested 80 people suspected to be part of the group that attacked the three districts of Kasese, Bundibugyo and Ntoroko.
On Friday a group unknown assailants attacked the three districts with machetes and guns killing civilians and police officers.
The deputy police spokesperson Polly Namaye tells KFM that the Inspector General of Police together with the Chief of Defense Forces Gen. Katumba Wamala have pitched camp in the area to ensure total security.
She explains that so far 20 guns have been reported missing with the search for the assailants intensified.