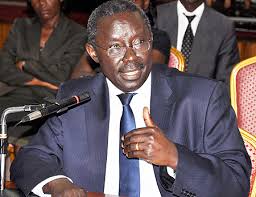 The Legal and Parliamentary Affairs Committee has summoned the Attorney General.
Peter Nyombi is required to answer to queries relating to the over Sh 11bn compensation to former Coffee Marketing Board workers who were laid off.
The workers petitioned parliament over the matter but have never been paid.
Committee members say Nyombi was summoned a week ago but did not show up.
The chairperson of the committee Stephen Tashobya says they have now invited him again and is expected next week on Tuesday.