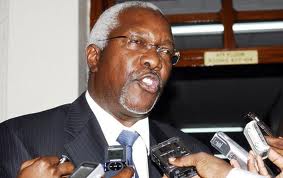 Billions of shillings continue to be lost due to poor accountability control mechanisms.
A report from the Auditor General's shows a loss of about 165 billion in the Ministry of Public Service as a result of misappropriation of pension funds in which a number of financial controls were manipulated.
The Uganda National Roads Authority is also on the spot over overpayment of about 47 billion shillings to different contractors arising from variations in pricing for compensation.
The Auditor General's report also mentions the scandal at the Office of the Prime Minister, in which a special audit was undertaken to probe the misappropriation of about 58 billion; however it is inconclusive since the matter is still under investigation.
However, the Auditor General, John Muwanga notes an increasing trend in funds channeled through personal accounts of officers to fund official activities, pointing to 30 billion shillings at local governments, which is illegal.
The Speaker of parliament, Rebecca Kadaga says the report shall be debated in the House.