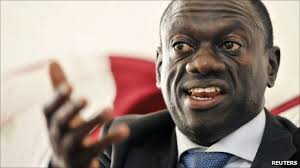 With just a day to Liberation Day, some political players are faulting government for not doing enough to consolidate the achievements and ideals for which the NRA fought 28 years ago.
One such people is former Forum for Democratic Change leader Dr. Kiiza Besigye who says the 28 years have climaxed into suppression of people's liberties especially freedom of association and expression.
Besigye says Ugandans were expecting a more embracing regime but it has turned out to be a regime of few individuals working for their own interests.
He says urgent change is needed in running the country's affairs to avoid a repeat of the country's bad history.
However, the NRM has often blamed its shortcomings on the lack of patriotism among Ugandans which has bred bad practices like corruption.
This year's Liberation Day is to be celebrated in the eastern district of Mayuge on Sunday under the theme, "Joining hands for a better future; NRM's call to Ugandans in shaping our nation's destiny".