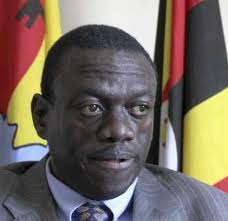 Former Forum for Democratic Change (FDC)leader Dr. Kiiza Besigye has scoffed at President Museveni for calling for withdrawal from the International Criminal Court (ICC).
Speaking during the Independence Day celebrations recently Museveni asked African leaders to review their membership to the Hague-based court after it summoned his Kenyan counterpart Uhuru Kenyatta over allegations of international crime.
However, addressing a news conference this morning, Besigye said the fear for the ICC is only with individual presidents.
Besigye said that in the case of Uganda, the matter has never been discussed by parliament or cabinet and so withdrawal is out of the question
He adds that Uganda invited the ICC to handle the LRA case and therefore it should not only apply whenever it is convenient.
Uganda is state party to the Rome Statute which established the ICC.