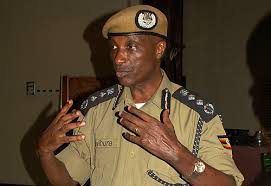 The Inspector General of Police Gen. Kale Kayihura has vowed to crack down on civilians involved in bribing police officers.
He says if corruption is to be curbed in the force, civilians who bribe police officers must be arrested for abetting crime.
He has asked legislators to amend the constitution so that the name of police can be changed as its being proposed, although he says this alone will not change the image of the force unless other measures are also considered.
He was speaking while unveiling the police centenary emblem to mark 100 years of police existence.