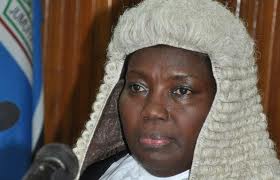 Parliament has extended the deadline for the government to lay budget framework papers in parliament from April 1st to 10th April.
Addressing parliament this afternoon, the speaker Rebecca Kadaga said that she received the letter from government asking for an extension of the said period and she had also to act accordingly.
She however warned government to be mindful of time saying that there will not be any other extension of the given time.
According to the budget act all ministries should have laid their
budget frame work papers by 1st of April.