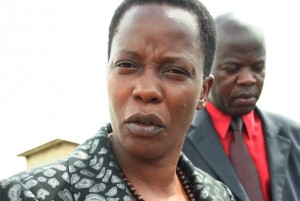 The Buganda parliamentary caucus has warned the head of the Banyala cultural group against what they call provocative talk against the Kabaka's visit to Bugerere.
This follows claims that Baker Kimeze is resisting the Kabaka's planned visit to Kayunga district later this month.
Speaking to journalists at parliament the vice chairperson of the Buganda caucus Betty Nambooze said Kimeze and his group are not recognized among the country's cultural leaders and so he has no moral authority to make such statements.
Meanwhile the police in Kayunga have vowed to quell any violence that may be caused by the anti-Buganda groups during his planned visit.
The police spokesperson Sezzibwa region Lameck Kigozi says the   police have stepped up surveillance and deployment in the area.
Kabaka is expected to visit Kayunga district later this month.