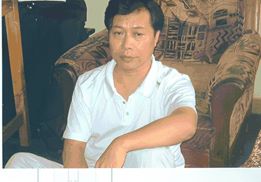 The Police are hunting for a Chinese national accused of trafficking in children and exploiting them sexually.
Yang Zhengjun together with a one Orlando Faith were charged with aggravated child trafficking and aggravated defilement of girls aged 9 and 13.
The girls were reportedly taken from Gulu District with the help of Orlando. They two suspects were charged in Court and granted bail by the High Court but have since failed to turn up for trial.
A warrant of arrest was issued against the suspects after they failed to show up for trial on two different occasions.
The warrant has now been extended to 16th August and the police have launched a public appeal for any one with information that could lead to his arrest.
The Deputy Police Spokesman Patrick Onyango now appeals to the public with information on the accused to report to the nearest police post or call 0711778256 or 0414230448.