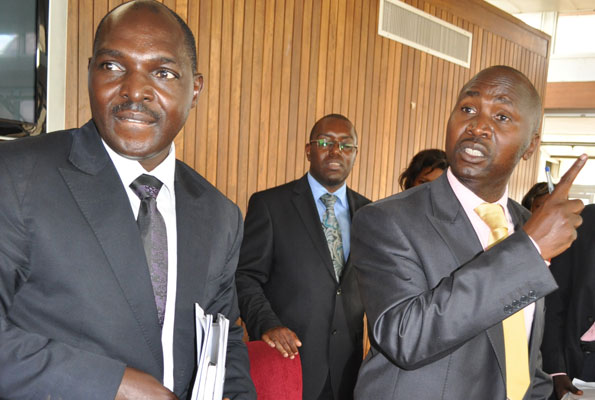 The NRM rebel MPs have suffered yet another loss.
The Constitutional Court has declined to grant them permission to appeal against a ruling that gave the NRM a go ahead with the application seeking to throw them out of Parliament.
3 constitutional judges led by Steven Kavuma ruled that the MPs have no right in law to appeal against a temporary application.
The judges also refused to halt the hearing of the case arguing there is no basis upon which they would do so.
They instead ordered that in the interest of justice, the NRM  case be expeditiously heard and disposed of not later than 12th of this month.
The Party wants the MPs thrown out of Parliament pending determination of the main suit in which the NRM is challenging the decision taken by the Speaker of Parliament to keep the MPs in the house after they had been expelled from the party.
The MPs include Theodore Ssekikubo, Muhammad Nsereko, Barnarbas Tinkasimire and Wilfred Niwagaba.