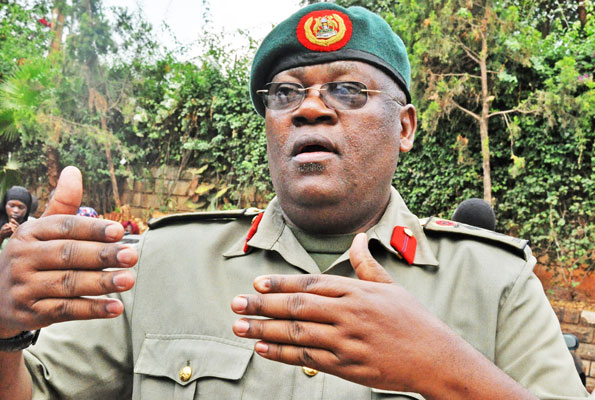 Col. Shaban Bantariza has been granted bail.
He appeared this afternoon before the General Court Martial chaired by Moses Ddiba.
He has been released on a Shs 1m cash bail after his lawyer Frank Kanduho argued that it was his constitutional right.
His sureties Kahinda Otafire and Col John Kaganda have been bonded Shs 5 m shillings not cash.
He returns to court on July 23rd for mention of the case
Bantariza, a former army Spokesperson and also National Leadership Institute boss, was recently sent on remand to Makindye Military prison after he was charged with fraud.
He is charged with three counts of fraud that include offences, offences relating to documents and conspiracy to defraud.
Prosecution alleges that on February 3, 2011 Bantariza received a tractor and its accessories donated to the institute by the ministry of finance.
He is however said to have purported to have purchased the said tractor at Sh 67m.
This comes hardly a month after Bantariza was appointed Uganda Media Centre deputy Executive Director.