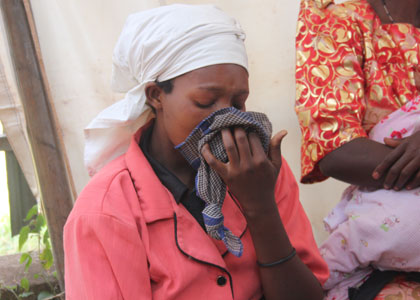 The death toll from the Namungoona inferno is now at 42, with one more death reported today.
The latest victim of the fuel tanker explosion is one Asuman Kiiza.
The Mulago Hospital spokesperson Enoch Kusasira says this leaves seven victims admitted at the hospital, one of whom is very critical condition.
The fuel tanker exploded following an accident at Namungoona near the Northern by Pass killing 29 people instantly.
Two bodies of the victims remain at the hospital, as results from fresh DNA tests are awaited to prove their true relations.