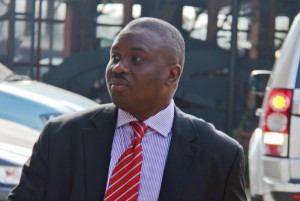 The High Court has blocked the city mayoral by-election.
Delivering her judgment this afternoon, Justice Lydia Mugambe declared the Attorney General Peter Nyombi unprofessional.
She also said the KCCA Executive Director Jenifer Musisi is a disgrace to the noble law profession.
Mugambe said that Musisi as the chief executive officer is laden with bias and failing in her duty as a non-partisan actor in KCCA matters.
She also concurred with Justice Yasin Nyanzi that Lukwago is still Lord Mayor.
The judge has thus ordered the respondents to meet the legal costs of the suit.
However, the Attorney General represented by Martin Mwanguhya says he is dissatisfied with decision and is seeking leave to appeal.