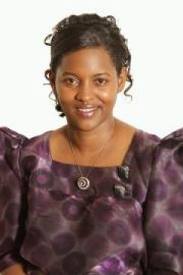 High Court Judge Elizabeth Musoke has cleared two opposition Members of Parliament to take part in mediation in a suit that sought to block last year's NRM delegates conference.
MPs, Brenda Nabukenya (Luweero, Woman) and Joseph Sewungu (Kalungu East), had petitioned court saying the NRM conference was called without notification to the Electoral Commission and without the commission publishing the same in the gazette as required by law.
The judge allowed the parties to engage in mediation after the MPs lawyer Jude Mbaabali informed court that his clients will agree to drop the suit on condition that the NRM will not push for costs.
Mbaabali said that they agree this suit has been over taken by events because one of the respondents Amama Mbabazi is no longer the NRM Secretary General.
Now Justice Musoke has set March 9 for the concerned parties to appear before High Court deputy registrar Festo Nsenga for a mediation session, and brief her on the outcome on May 5th.
These legislators also want court to stop the NRM party from further forcing or allowing all MPs on its ticket or its members from wearing military uniforms and all those who received the said military uniforms to hand them over to the relevant military authorities.