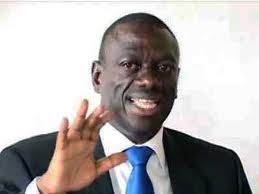 Criminal summons have been issued against 9 members of the opposition including former FDC leader Dr. Kiiza Besigye.
According to the deputy police spokesperson Patrick Onyango, the criminal summons issued by the Buganda Road Court require the group to appear on July 4th.
They are to answer to charges of managing an unlawful society.
Some of the opposition members include Mathias Mpuuga, Kyapa Karuhanga, Muwanga Kivumbi, Ingrid Turinawe and comedian Paddy Bitama among others.
Earlier, the police attempted to block former FDC leader from accessing the IPC offices at Katonga Road.
Besigye and several other FDC members had visited the lord mayor Erias Lukkwago at Case Clinic where he was admitted yesterday.
This comes just a day after Besigye was arrested and later released on police bond for alleged involvement in an unlawful assembly.