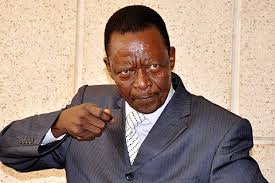 The Opposition Conservative Party has added its voice to condemnation of government over the execution of two Ugandans in China.
Omar Damulira and Ham Andrew Ngobi were executed on May 21st and June 24th respectively after being found guilty of drug trafficking.
Addressing the media today, CP President, Ken Lukyamuzi says government should be faulted for failing to involve Parliament, which could have in turn negotiated that the two and many others serve their terms in Uganda.
By June 2012, Uganda's embassy in China had compiled list of 23 Ugandans who had been sent on death row in China over drug trafficking while another 22 were serving jail life in jail over similar offences.