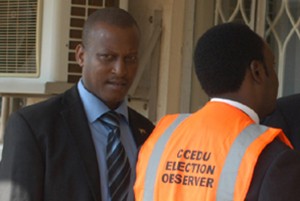 The civil society says the proposed electoral reforms should not be shelved but looked at by government to improve the electoral process.
This week, the major opposition political parties together with the civil society launched a campaign, in which they outlined 10 key reforms, including the disbandment of the current electoral commission ahead of 2016 General elections.
Speaking to KFM, the coordinator of the Citizens Coalition for Electoral Democracy in Uganda (CCEDU), Crispy Kaheru said the civil society has been pushing for the same reforms for years but no change has been made.
Kaheru says the opposition should launch massive countrywide campaigns to sensitise citizens on the importance of these reforms.