By Ruth Anderah
High court Judge Joseph Murangira has set free rally car driver Andrew Desh  Kananura and his 4 co-accused persons after he cleared them of the murder of Badru Katerrega, a former employee of Panamera bar and Restaurant located in Naguru, Kampala.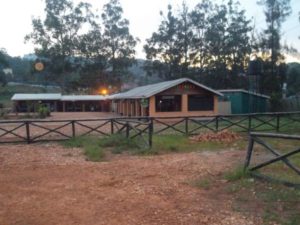 Justice Murangira has ruled that after evaluating the evidence adduced by ten prosecution witnesses, he has neither found any piece of evidence placing the accused at the scene of crime nor attacking the accused's defence that they had already left Panamera bar at the time the said murder was committed.
The judge has also faulted the prosecution for not laboring to adduce evidence of their key witnesses while hiding under the guise that their lives were being threatened yet no affidavits were sworn and filed in court to that effect.
The Judge has now acquitted Desh Kananura  his brother Raymond Kananura and their private security guards;  Jacob  Onyango, Cirus Maganda and Samuel Muzolewa of the murder  Badru Katerregga .
Prosecution had alleged that the 5 accused beat Kateregga to death after suspecting him of stealing Shs10,000 from Panamera bar, owned by Desh and his brother Raymond Kananura.
Justice Murangira has also ordered that Government refunds the accused their bail monies.
Related Stories………………
Desh pinned by former panamera employee for murdering colleague