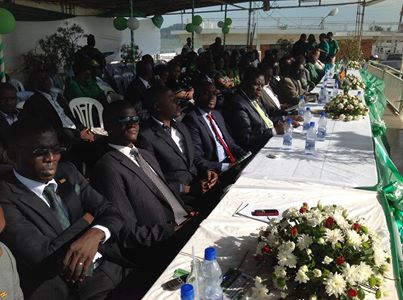 The Democratic Party is considering amending its constitution to allow it merge with other political parties to front a single presidential candidate for 2016.
This is to happen during the party national executive committee meeting in Masaka tomorrow.
The party will also look at the possibility of separating the position of party president and flag bearer.
DP national chairman Mohammed Baswale Kezaala says currently members are barred from working with other political parties to nominate and support a single candidate for an elective position outside the party circles which has been failing them.