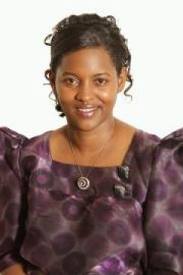 Luwero Woman MP Brenda Nabukenya has lost her Parliamentary seat.
The Court of Appeal has declared the seat vacant and ordered the Electoral Commission to conduct fresh elections.
The decision has been made by three justices led by Stephen Kavuma.
The High Court in Kampala had earlier nullified the election of Brenda Nabukenya and ordered for fresh elections.
Justice Vincent Zehurikize ruled that the Electoral Commission did not comply with electoral laws in the November 2011 by-elections after NRM's Rebecca Nalwanga petitioned court protesting the Luweero district returning officer, Peter Kasozi's decision to stop a vote recount exercise.
According to the returning officer, one of the ballot boxes had been tampered with.
Meanwhile Nabukenya says that she is not shaken by court's decision and is sure that the people of Luweero will vote her again.