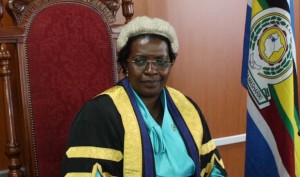 Final discussions are underway to designate November 30th as a public holiday in the five East African countries.
This is the
day the three original East African states of Uganda, Kenya and Tanzania signed the treaty establishing the EAC in 1999.
The Principal Public Relations Officer in the Ministry of East African Community, Magoba Cris says the regional members states want the day should set aside to take stock of the gains made by the region.
Last year, the East African Legislative Assembly passed the East African Community Holidays Bill 2013, which set pace for November 30th to be declared a public holiday in all partner states.