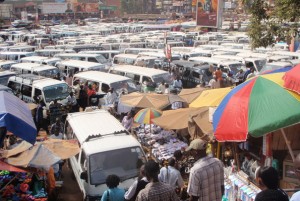 Taxi drivers operating at the old taxi park are on strike.
The drivers are protesting the shifting of stages from the old park to USAFI Park that is located near Mengo Kisenyi.
This was after they received letters from Kampala Capital City Authority indicating that the stages were to be moved to help decongest the city.
The strike has left many passengers stranded
According to the drivers' chairman Mustafa Mayambala some of the affected stages are Busabaala, Makindye, and Kajjansi among others.