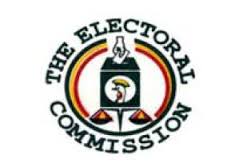 The Parliamentary Committee on Budget has approved 106 billion shillings allocation towards preparations for the 2016 general elections.
In its report to the committee, the Legal and Parliamentary Affairs committee noted that the funds are urgently required to fund pre-election activities.
Committee member and Kole County MP, Fred Ebil says the commission needs these funds to adequately organize credible elections.
Meanwhile, the legislators have tasked the Electoral Commission to urgently hold the LC elections, citing a current illegal system, which is being used to verify citizens in the ongoing national identification project.