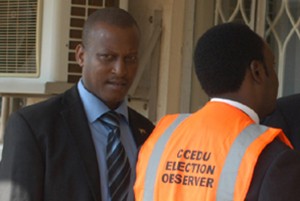 The Electoral Commission is not shaken by the criticism from opposition political parties.
On Monday this week opposition political parties launched a campaign for free fair elections, with renewed calls for a total overhaul of the Badru Kiggundu- led electoral commission.
However reacting to the demand, the commission spokesperson Jotham Taremwa has said such demands are not new, dismissing claims that the body lacks competence to deliver free and fair elections.
Opposition political parties on Monday presented a list of 10 electoral reforms they insist are a prerequisite if the 2016 polls are to pass the test of fairness, saying all the previous elections won by President Museveni have been a "sham".