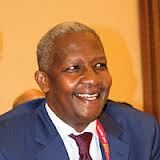 Government is today expected to hold talks with the European Union ambassador over the Anti-gay law.
The meeting follows the decision by a number of western countries to cut aid to Uganda over the law that was recently assented to by the president.
According to the spokesperson of the Ministry of Foreign Affairs Fred Opolot, the meeting to be held in Kampala will be attended by Foreign Affairs Minister Sam Kuteesa on behalf of Uganda.
The enactment of the anti-gay law drew backlash from the donor community with many countries threatening to cut aid.
However, despite the threats-some of which have been actualized, government has often maintained its stand on the law, asking western powers to respect the country's sovereignty and culture.