FDC president Maj. Gen. Mugisha Muntu has criticized the police for raiding the party's offices today and arresting eight of their data entry clerks.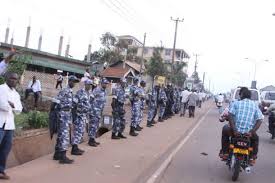 Muntu says they also blocked journalists from attending the party's weekly press briefing, adding that they have not received any official communication from police about the whereabouts of their officials.
He says the police action shows that government is afraid and is trying to cover up its ill deeds.
However, the police spokesperson for Kampala Metropolitan Patrick Onyango denies arresting FDC clerks, saying their presence at Najjanankubi was on request by the party officials.