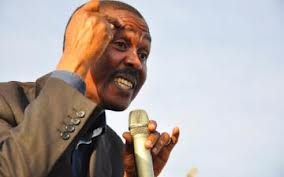 The opposition Forum for Democratic Change says it's carrying on with efforts to convince other opposition political parties about the importance of fronting one candidate for 2016.
This comes at a time when most of the political parties in the country are warming up for the 2016 general elections with their members expressing interest to stand for the various elective positions.
The FDC Spokesperson John Kikonyogo says they want to use the solidarity the opposition has been expressing during the previous by-elections to challenge President Museveni come 2016.
Meanwhile Kikonyogo says they have already agreed on a single candidate to represent the opposition in the forthcoming Bugiri LC5 by-election.
Story by Herbert Zziwa