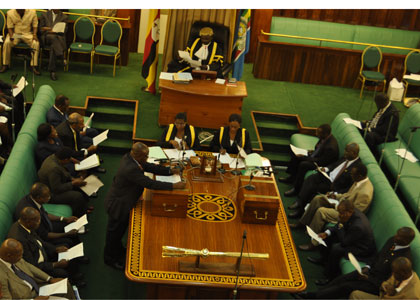 Parliament resumes business this morning with debate on the controversial Registration of Person's Bill 2014 top on the agenda.
Debate on the matter deferred after Members of Parliament disagreed over a new section imported into the Bill.
The section tabled by the defense committee chairperson Benny Namugwanya was imported from the Birth and Registration Act 1973 in regard to change of sex of a child being registered.
The MPs disagreed on whether sex change was illegal or not.
According the Speaker of Parliament Rebecca Kadaga, debate on the Registration of Person's Bill is to be concluded this week.
Story by Benjamin Jumbe