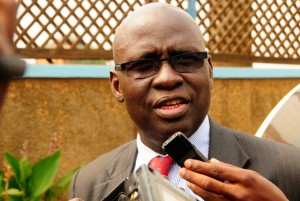 Opposition Forum for Democratic Change leaders are locked up in a crisis meeting.
The meeting is meant to discuss the looming rift seen in the rejection of appointments in the shadow cabinet by some members.
The members who rejected their new positions are Alice Alaso, Odo Tayebwa and Odonga Otto.
The rejected appoints are the position of Public Accounts Committee, Board Chairman on the Parliamentary Pension Scheme and Internal Affairs respectively.
Now the leader of the Opposition in Parliament Wafula Oguttu says they are still talking to Alaso and in the evening the party will issue a statement regarding the matter.
Ogutu however expresses optimism on resolving the current misunderstandings in the party.