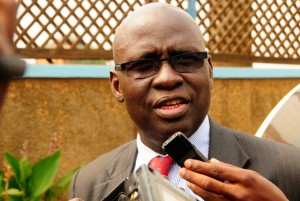 The opposition Forum for Democratic Change (FDC) will not field a candidate for the city mayoral race.
The party says the process is illegal and the Electoral Commission should stop it forth worth until the matters in court are resolved.
The leader of opposition in parliament Wafula Oguttu says they will respect a court order that re-instated Erias Lukwago as the lord mayor.
Meanwhile the FDC party has appointed John Kikonyogo as the new party spokesperson.