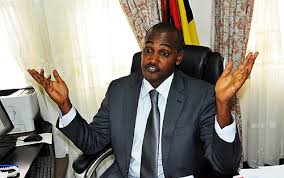 The censure motion against Kampala Minister, Frank Tumwebaze was justified.
The mover of the motion and Kween MP, Abdi Chemaswet says that despite losing out on having the minister thrown out, his behavior at KCCA should be condemned.
Yesterday marked the last day for the collection of signatures, with only 20 signing hence a flop to have the Tumwebaze out.
Chemaswet says he will respect the decision by most of the MPs not to sign, saying it is their democratic right.