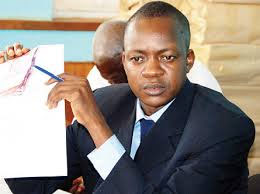 Fresh fights over stages have erupted at the old taxi park.
This is after Kampala Capital City Authority moved more stages to the new taxi park.
Now Drivers operating at the Bwaise Nabweru stage have since vowed not to leave the old park resorting to guarding it throughout the night.
The chairman of the Drivers and Conductors Association Mustafa Mayambala says the committee set up by KCCA to manage drivers has been corrupted to have some stages moved without consulting them.
However KCCA spokesperson Peter Kawuju calls upon drivers to work with the committee members although he maintains that the transfer of stages does not involve paying any money.