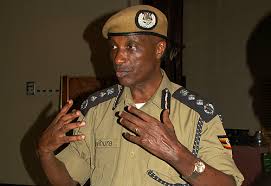 The Inspector General on Police Gen Kale Kyihura wants existing provisions on capital offences tightened to deny criminals leeway to repeat crimes.
While launching a study on sexual offences kayihura noted that current laws provide for presumption of innocence till proven guilty which instead favours criminals.
He says the police have been accused of being bribed to release suspects yet the law provides so.
He is in support of president Museveni's call to deny suspects of rape, defilement and domestic violence bail as a deterrent.
Meanwhile,  according to the report released by ACFODE, aggravated defilement tops sexual offences in the country.
It is ranked highest at 50.9% with 87 cases, followed by defilement at 17.5% with 30 cases, rape at 14.6% with 25 cases, while sexual harassment stands at 5.8% with 10 cases.
Central region tops with 43% followed by Eastern and Western with 23.7% and northern trails with 9.4%.
This data was extracted from analysis of newspaper reports on cases of sexual violence conducted between January to December 2013.