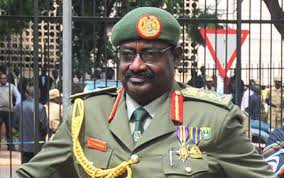 Gen. Sejjusa is seeking extension of his leave.
The former Coordinator Intelligence Services Gen. David Sejjusa's decision comes days after the army leadership initiated plans to have him replaced as Member of Parliament.
Through his lawyer Joseph Luzige, Sejjusa has today officially written to the Speaker of Parliament Rebecca Kadaga requesting   for an extension of his official leave of absence from parliament for another three months.
According to Luzige, Gen. Sejusa's leave was bound to end on August 24th.
The Chief of Defence forces Gen. Katumba Wamala recently sought guidance from the UPDF's legal team on the process of replacing the General as an army representative in parliament.