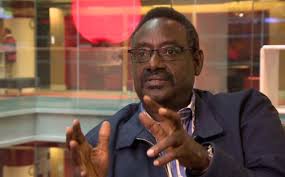 Former Spy Chief Gen. David Sejusa wants his aides granted bail.
The 6 including UPDF officers are accused of engaging in subversive activities on behalf of Gen. David Sejusa with an aim of overthrowing government.
Addressing journalists this evening Gen.Sejusa said these have overstayed in jail yet bail is their constitutional right.
He also explains that four of the suspects are civilians and their trial before the General Court Martial is illegal.
Last month, the army Court chaired by Maj. Gen. Levi Karuhanga rejected their bail application saying they were most likely to abscond if set free.
Story by Ali Mivule