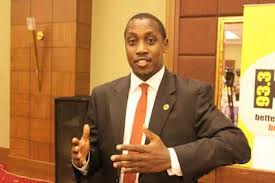 The leadership of independents in parliament has criticized a reported move by members of the ruling NRM party seeking to extend the elections for two years.
This follows reports that the NRM legislators meeting at the National Leadership Institute in Kyankwanzi had asked for Shs300m each to be able to push for a constitutional amendment to extend the next general elections to 2018.
Addressing journalists at parliament the spokesperson of the independents in parliament Gerald Karuhanga said if such reports were true, it would be a great disgrace, vowing to block any such move.
However the government spokesperson Ofwono Opondo has dismissed the reports as mere rumours.
Opondo has told KFM that the party's Kyankwanzi agenda has nothing to do with any constitutional amendments.
Meanwhile, the NRM caucus meeting in Kyankwanzi continues to receive reports on performance of various ministries.
According to the party's spokesperson Ofwono Opondo legislators were today receiving reports from officials of the ministry of agriculture and the National Agricultural Advisory Services secretariat who explained what has been done in the past few years.
He adds that an earlier session saw the Secretary General of Ethiopia's ruling party share with the members on their system of governance.