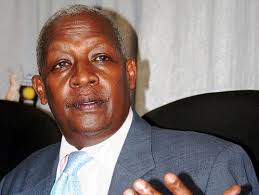 The deteriorating security situation in Eastern Democratic Republic of Congo continues to draw the attention of the regional leaders.
The recent attacks resulted in the death and injury of Peace Keepers from the Force Intervention Brigade.
Uganda is now set to host the Extra- Ordinary Summit of the International Conference on Great Lakes Region (ICGLR) Heads of State and Government this week.
According to the Ministry of Internal Affairs, the conference is to be held in Kampala on 5th September.
A statement from the ministry says that Uganda as chair of the ICGLR, felt it was very urgent to convene an Extra-Ordinary Summit composed of eleven member states, namely: Angola, Burundi, Central African Republic, Republic of Congo, Democratic Republic of Congo, Kenya, Uganda, Rwanda, Sudan, Tanzania and Zambia.
The UN is also expected to be represented in the summit.
This extra ordinary summit will be preceded by the Joint meeting of Ministers of Foreign Affairs and Defense which will take place on 4th September 2013.
The move is largely seen as an effort by the Chair of ICGLR to bring all warring parties and regional leaders to help find a lasting solution to the conflict aimed at creating stability in eastern DRC and the region as whole.