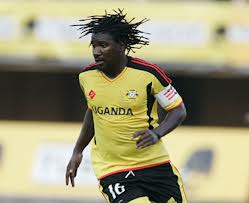 World Soccer governing body FIFA has appointed an American judge to settle the dispute between Ugandan international Hassan Wassa and Turkish Club Kayseri.
Wasswa was signed by KCCA early this year but his move has not been completed because his former Turkish employers have since refused to issue him an International Transfer certificate.
FIFA has written to FUFA indicating that all the investigations into the case had been concluded and the matter handed over to Mr. Chuck Blazer as a single judge for further consideration and final ruling.
FIFA, through Counsel Saskja Kuhn of the Players' Status Committee had earlier given the Turkish FA upto February 12th to give a final response as to why they were holding on to Wasswa's ITC. Their response came on the eve of the expiry of the ultimatum.
Wasswa's move to KCC will therefore remain on hold until the appointed single judge gives his final verdict.