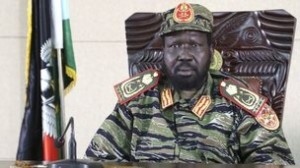 Days before a planned meeting between President Yoweri Museveni and rebel leader Riek Machar in Kampala, fresh fighting has erupted in South Sudan. This comes several weeks after the warring parties agreed to cease hostilities.
On Sunday, the South Sudanese rebels reportedly launched an offensive to recapture its former headquarters in Nasir town.
The attacks have been strongly condemned by the IGAD special envoys on the South Sudan Peace Process. They were speaking from Juba where they have been consulting with stakeholders on how to reconvene in Adis Ababa, Ethiopia.
Speaking in an earlier interview with the BBC, President Salva Kiir blamed the fighting on mistrust between the warring parties.
Marchar says he is committed to the cessation of hostilities agreement but foreign forces including Uganda are hindering its implementation.
He accuses government forces of being on the offensive since the beginning of the year and vows to respond in self-defense
According to the South Sudan Ambassador to Uganda, Samuel Luate, they will not take this lying down
The government of Uganda has however often maintained that its presence in South Sudan is for protection of economic interests and ensuring regional stability.