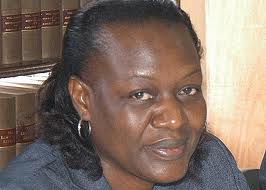 The Inspector General of Government has blocked the appointment of the managing director of the National Water and Sewerage Corporation.
In a letter dated 24th April signed by the IGG Irene Mulyagonja the corporation's board of directors has been directed to halt the appointment for a period of 30 days.
She says that within that period the inspectorate will be able to handle various complaints forwarded to her office over the matter by different people.
She says her office has received complaints from development partners indicating that the board was under pressure to approve the appointment of the managing director which is contrary to the NWSC Act.
This follows reports that the minister of water and environment had been directed to appoint Eng Silver Mugisha instead of Eng Alex Gisagara who had been approved by the board, claims that have been rubbished by government.