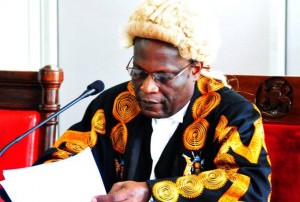 The Uganda Catholic Lawyers' Society is challenging the appointment of Justice Steven Kavuma as deputy chief Justice.
Society president Jude Mbabaali says Kavuma's name was never forwarded by the Judicial Service Commission and he never applied for the job as stipulated by law.
Mbabali says they strongly believe that the advice of the Judicial Service Commission is important in the appointment of a Deputy Chief Justice and that its recommendations should be respected.
He is now appealing to the Parliamentary Appoints Committee to turn away justice Kavuma.
Kavuma was last week appointed by president Museveni as Deputy Chief Justice with Bart Katureebe appointed Chief Justice.