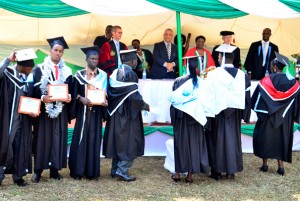 Over 2,000 students are set to graduate at Kampala University today.
The Vice Chancellor Prof. Badru Katerega says 58.8% are male and 41.1% are female graduands.
He says this is the university's 11th graduation since its inception, and there is a steady increment in the number of students graduating each year.
The minister for Higher Education Chrysestom Miyingo is expected to preside over the graduation.