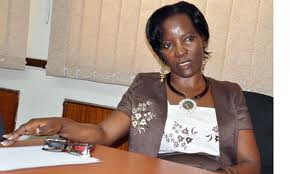 Legislators have today put Kampala Capital City Authority on the spot over selective demolition of buildings in the city center.
KCCA officials, led by Executive Director, Jennifer Musisi today appeared before the Legal and parliamentary Affairs committee to answer queries raised by the IGG between 2007 and 2012.
It also came hot on the heels of plans by KCCA to take over Forest Mall at Lugogo over breach of the lease agreement to construct a mall instead of a four star hotel.
MPs Monica Amoding, Wilfred Niwagaba, Medard Ssegona and Crispus Ayena say there have been several complaints against KCCA on its operations, which need to be checked.
Sound:  Discrimination on demolition
However, Musisi explained that there has been violation of KCCA ordinances on physical planning, which the authority is working hard to rectify and put the city back to order.